Perfectly Aged Steaks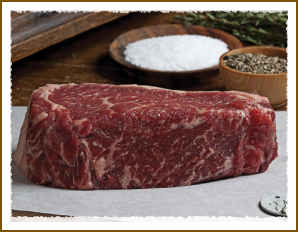 Since opening our doors in 1977,
The Taste of Texas has become famous for selling only the finest quality Certified Angus Beef Steaks.
Beef prices have skyrocketed this last year - and many restaurants and butchershops have cut quality. WE WILL NEVER CHANGE OUR STANDARDS! We age all of our steaks 30+ days and hand cut them to our exacting specifications. The result is a perfect steak - well trimmed and ready for your grill. Choose from Filets, Strips, T-Bones, Porterhouses, Rib Eyes, or Roast Tenderloins for a meal you will never forget! These steaks are flash frozen for your convenience and shipped directly to your door with steak seasoning and instructions. Your order will ship the following Monday, Tuesday or Wednesday (non holiday).
Watch the video below for our own grilling instructions for your next cook out!